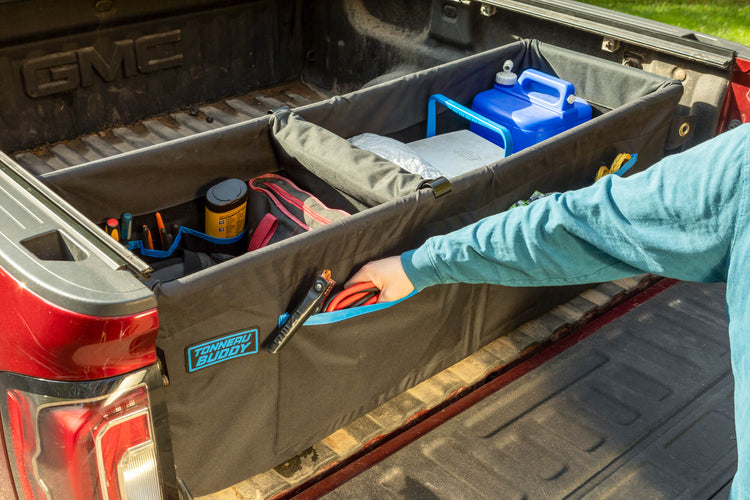 Storganize your stuff with a Tonneau Buddy Truck Bed storganizer!

The Tonneau Buddy "storganizer" gives you organized storage under your tonneau cover either behind the cab or in front of the gate
If you own a pickup truck with a tonneau cover you know what it's like to retrieve your stuff that's stored in the bed of your truck.
Stuff that's free to slide around and invariably ends up where it can't be reached.
That's why we make Tonneau Buddy!
Tonneau Buddy is a lightweight, rugged soft-side "storganizer" designed specifically to fit under your tonneau cover. It goes either behind your cab or in front of your tailgate. And, unlike heavier, more permanent storage solutions, Tonneau Buddy is lightweight and easily removed.
Collection:
Tonneau Buddy
11 products