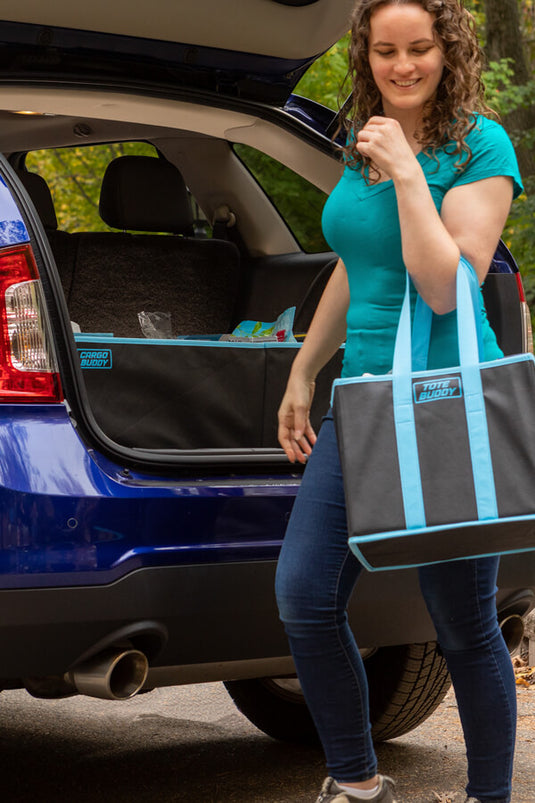 Storganize your stuff with a Cargo Buddy SUV storganizer!

The Cargo Buddy "storganizer" gives you a place to store your vehicle items or to keep groceries and other "spillables" contained
Cargo Buddy is designed specifically for storganizing stuff in the back of an SUV.
The collapsible design allow you to fold it down and store it flat and out of the way without taking up valuable space.
Cargo Buddy is made of durable polyester-on-cardboard and features a support flap that folds down onto the bottom for added stability.
- Collapsible for flat, out-of-the-way storage
- Lightweight, durable polyester-on-cardboard construction
- Support flap folds down for added stability
- Two sizes to choose from; Full size SUV, Mid-size SUV
It keeps groceries and other items from tipping or spilling
Collection:
Cargo Buddy
5 products